Welcome to the World of

HARRYOKE! ENTERTAINMENT
Central Florida Karaoke Host and Event DJ
"It is a business doing pleasure with you!"

PANDEMIC KARAOKE UPDATE:
HARRYOKE is resuming public shows as it makes sense, based on current conditions. Not all shows will return right away, if at all, based on the "new normal". I have returned to Finn's on Tuesdays and Thursdays. The Grind is waiting until after the first of the new year 2021 before committing to resuming karaoke, waiting to see what the virus and the new administration is doing. I am not sure about Pine Lakes yet, but in the meantime, I have picked up a new Friday show in Ormond. Other venues have had some private events, which I am available to cover for you. I will keep my current schedule up to date here at the website, as well as on my social media page on Facebook.
COME OUT AND GET YOUR SING ON!


Thank you for visiting my site! HARRYOKE! Entertainment has been providing Central Florida with quality karaoke and disc jockey service since May of 1999, with OVER 5700 performances done personally. I have scheduled public shows several nights a week, and am available to perform at your private function; from an informal get together to a traditional formal wedding reception. I can help you plan your wedding reception, supply music for any occasion, or bring the karaoke show to your event to ensure a good time for all!

At this site, you can learn more about me and my company, and the services I provide.

Use the links provided to navigate your way around, to view my schedule and get info on the venues or to peruse my karaoke songlists and choose your songs before you get to the show!

Check out the CBS Early Show Appearance

Thanks for stopping by and for your support!

Thanks for taking the time to stop by the website!
Be sure to stop by and see one of the shows,
and let me know how I can help you with all of your music related needs!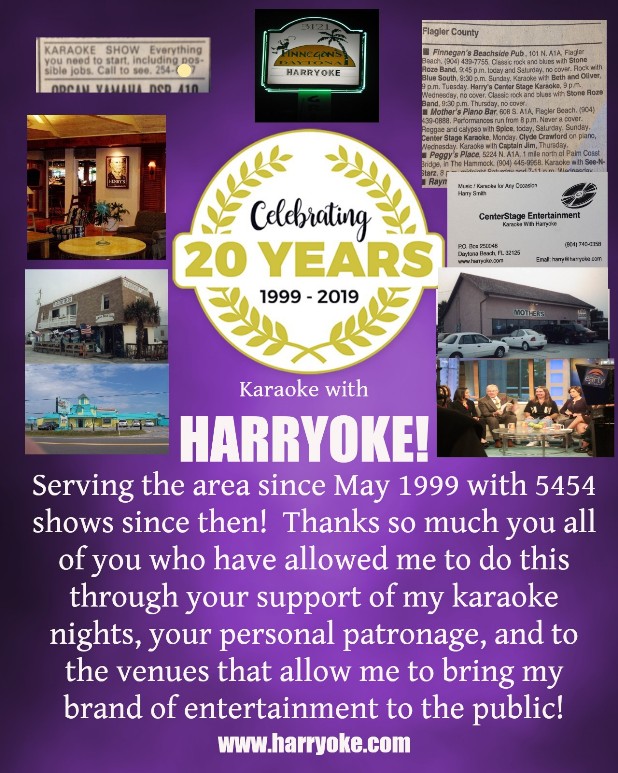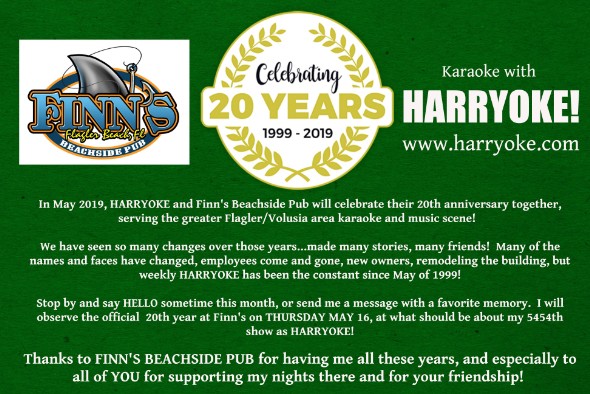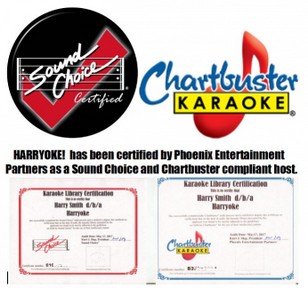 Read the Article About HARRYOKE! on LocalDaytona.com and LocalFlagler.com